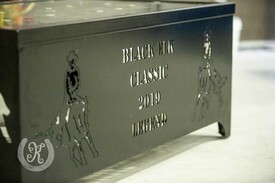 Legend Award Criteria
Must be a current NCHA, ACHA and CCHA Member
Must possess an excellent understanding of the sport of Cutting.
Demonstrate the spirit of fair play in and out of the cutting pen.
Be a good ambassador of the sport and industry
 Promote a positive image to fellow cutters, sponsors and show producers
Contribute to the industry
Demonstrate integrity, good sportsmanship, and respect of their peers.
Have the ability to introduce and welcome beginners to the sport and strive to help them succeed.
 Past recipients: Dave Batty, Gerry Hansma and Denton Moffat
----------------------------------------------------------------------------------------------
To nominate: please complete the form below